Mystery Gua Sha Stone Celebration!
SIX DAYS ONLY - SEPTEMBER 19th - 24th
To celebrate Radiant Shenti Membership's 2nd Anniversary, this week only, you can purchase a "mystery" sha stone for $9.24 (our anniversary is September 24th!).
Plus, you get free shipping.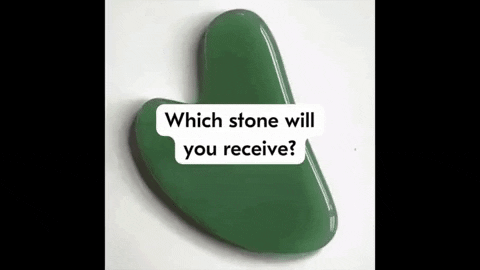 The stone you receive has a minimum $15.00 value up to a $25.00 value (including shipping).
One lucky buyer will receive a rose quartz eye mask, valued at $84.00!
The gua sha stones included in the mystery stone celebration include:

Amethyst
Black Obsidian
Blue Sodalite
Fire (Red) Agate
Green Aventurine
Green Jade
Tiger Eye
White Jade
You can't go wrong! All of the stones are beautiful and perfect for your gua sha beauty routine.
This anniversary sale ends Saturday, September 24th at midnight Mountain Time.

2nd Anniversary Mystery Gua Sha Stone